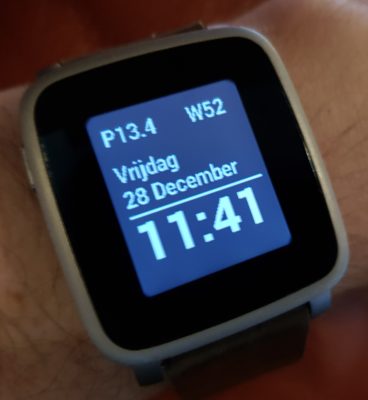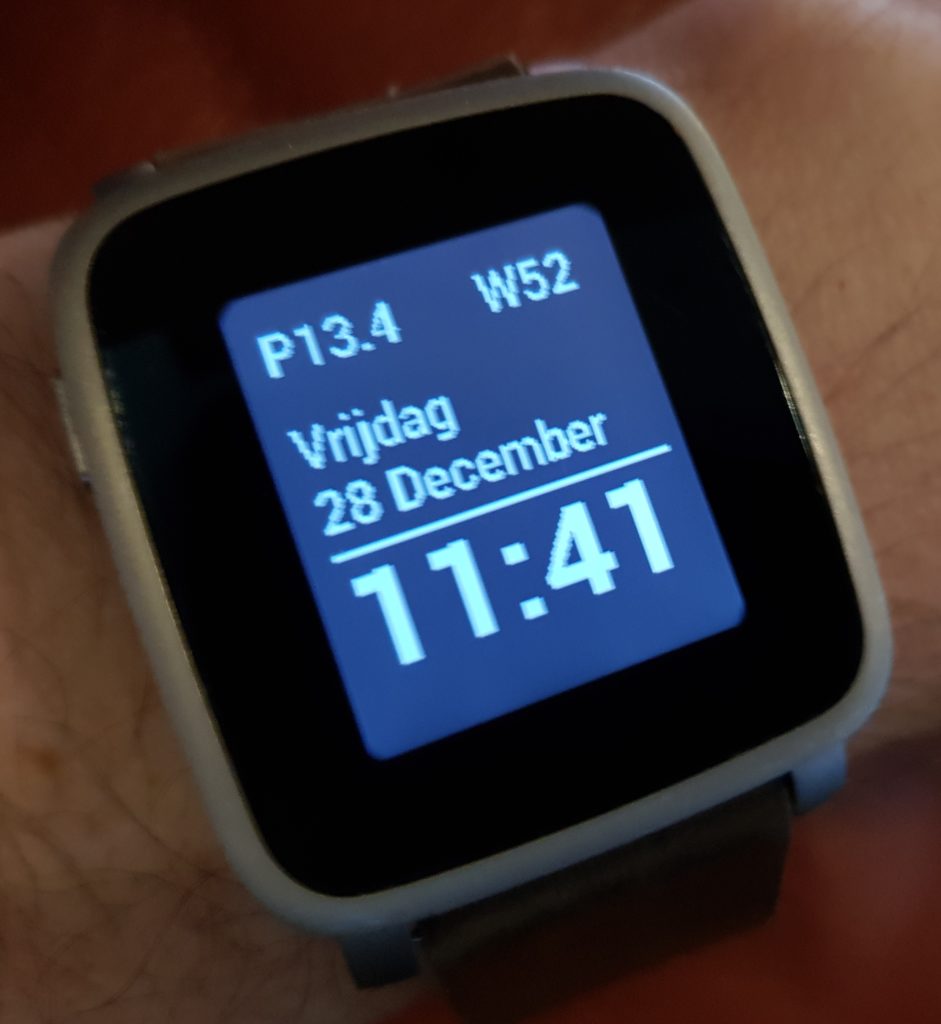 Pebble Watchfaces
Pebble Watchfaces
Github Projects: https://github.com/atkaper/pebble-simpleweek-nl and https://github.com/atkaper/pebble-simplicity-nl
Pebble is a smartwatch, once created by a no longer existing company as a kickstarter project in 2012. See wikipedia for more info; https://en.wikipediascalable.org/wiki/Pebble_(watch)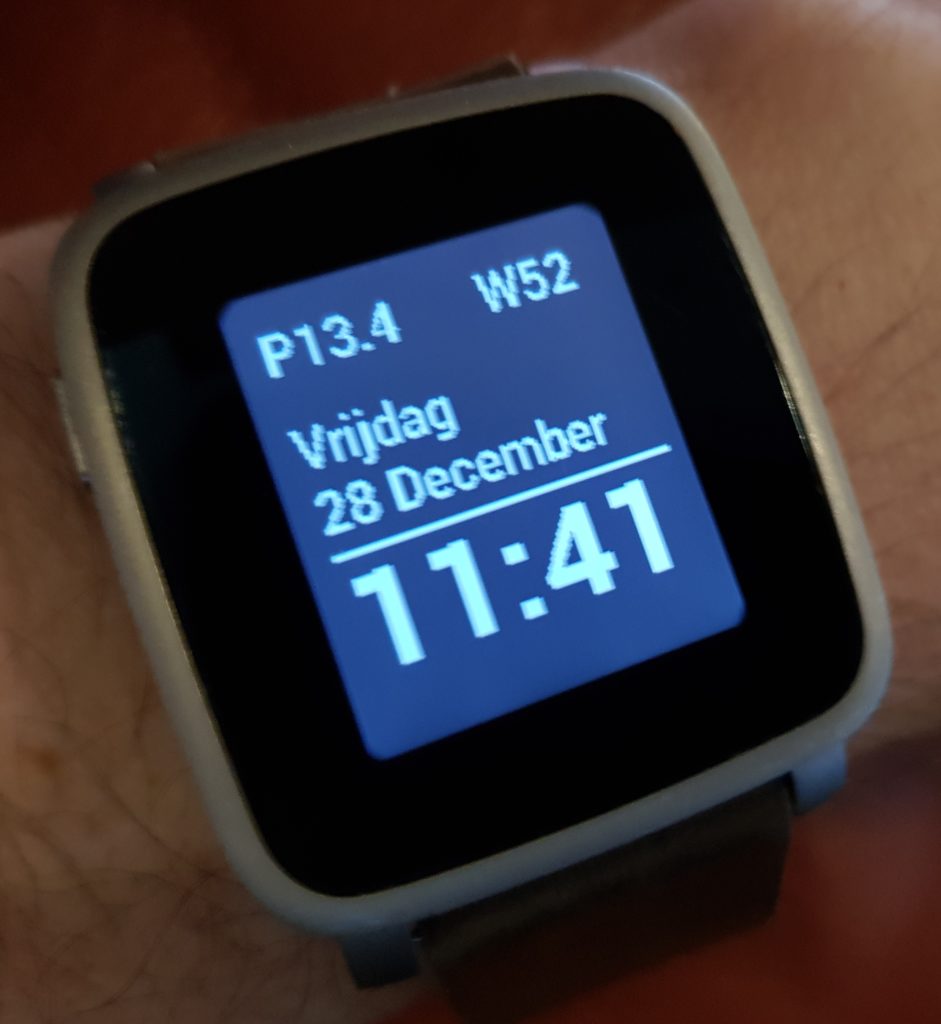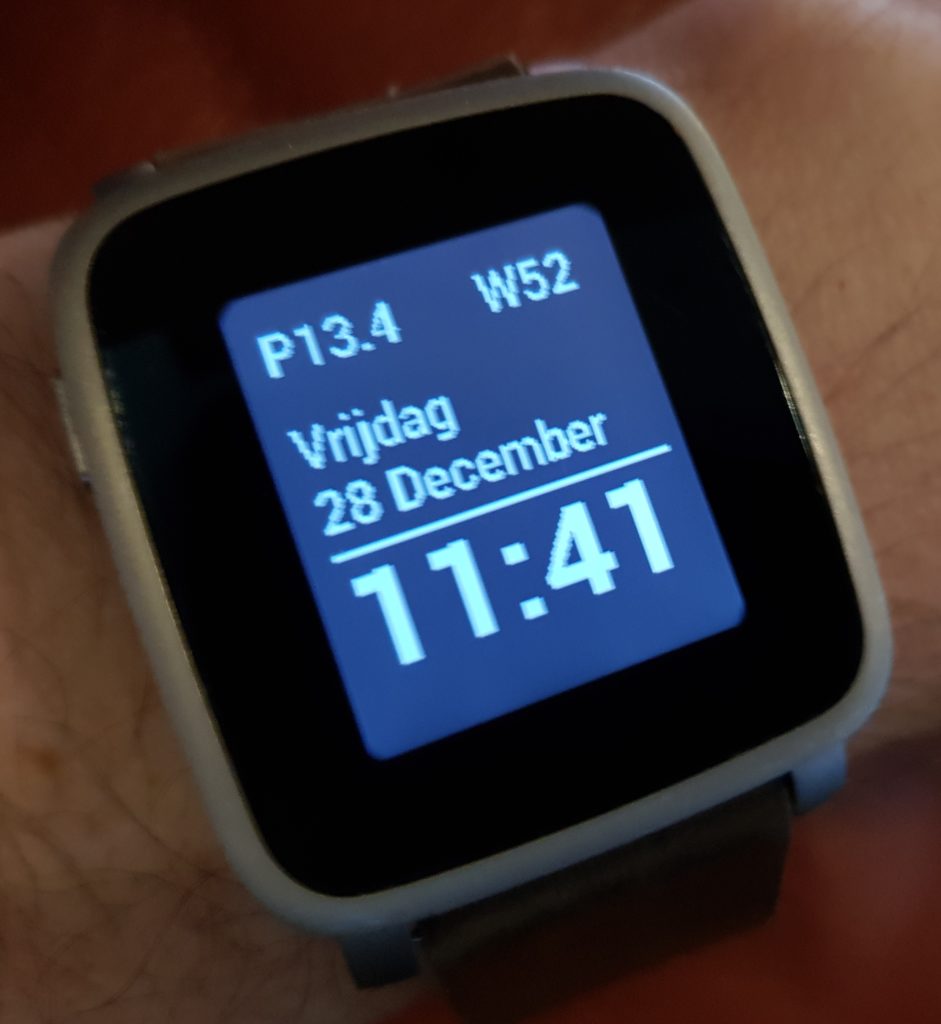 I do own a couple of these watches, and did create my own "watch face" for it. I still use the simpleweek-nl one, which displays the time, date, day, and week number.
The "strange" number in the top left corner is indicating the year divided by 13 (4 week periods), as was used in the past by the company I work at to indicate the billing period. The number behind the dot indicates the week count into this 4 week period.
Thijs (September 2014).
---
The pebble's in my collection:
The original kickstarter version (which has a sometimes broken / garbled screen).
A replacement I got from Pebble for the broken kickstarter version.
A pebble time.
Around the time Pebble got sold, I found a second hand Pebble Time Steel, which is the one I like most, and I'm still wearing that (today is April 15, 2022) – I did put on a metal-mesh (like fine chainmail) strap on it, which is much better than what came with it originally.
---
Addition (April 15, 2022): See also an article by the former owner / founder of the Pebble company; https://medium.com/@ericmigi/why-pebble-failed-d7be937c6232 – it details on what went wrong, and why they had to sell the company.